Wooden floor sanding for schools, community halls, function rooms, pubs, restaurants and any other commercial premises.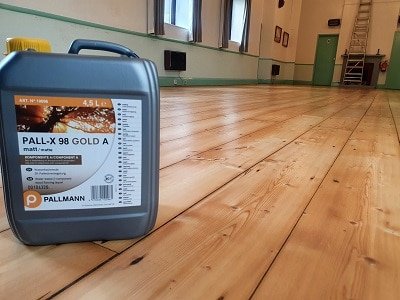 Wooden Hall Floor Sanding
I use professional and commercial grade lacquer and oils to finish wooden floors.  Take the product in the photograph.  This is the top lacquer from Pallmann which provides protection for high traffic areas in schools, halls, pubs, community centres, hotels and any other building.
Parquet Floor Hall Restorations
The hall in the photograph had 30 years of the wrong floor polish applied.  This created a slip hazard.  The wooden floor was sanded and finished in a commercial grade lacquer for maximum protection.  All carried out with our dustless equipment.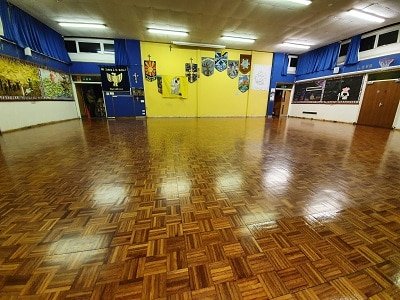 Where Does Squirrel Cover?
I cover Cumbria but also offer nationwide coverage.  I have access to a network of professional floor sanders across the United Kingdom.  
Contact Steven With Your Project Details