Victorian
Tile FLoor Cleaning
Home survey appointment, online estimates, cleaning to full floor restorations, maintenance guides, sealant choices, honest advice.
Serving Cumbria
Victorian Tile Floor Restorations.
Steven has specialised in restoring flooring for years throughout Cumbria.  He uses tried and tested processes to achieve the best possible results.  Sealants used are the correct standard which includes breathability.  It is easy to cause long term damage to these tile floors if the incorrect sealant is used.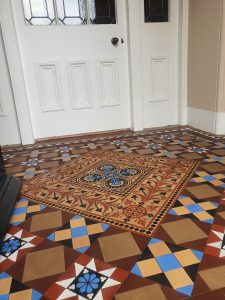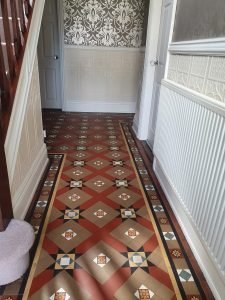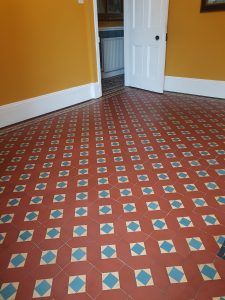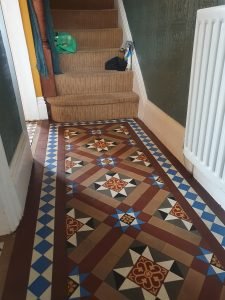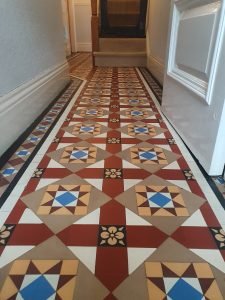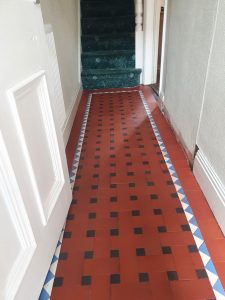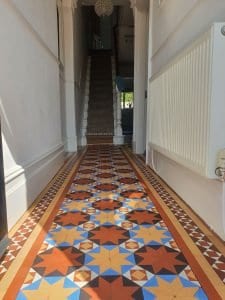 Tile Cleaning and Restoration
Victorian tile floors can just require a good deep machine clean to remove historic soiling. However, some need a far more intensive process that consists of chemically and mechanically stripping the tile of old sealant, adhesives from other floor coverings and even old oil.  
I use exclusively Dry Treat sealants during tile floor restorations. This brand of sealant is a little different from others. In fact, the Colour Enhancing version used on Victorian tile floors will last around 20 years! How does a tile sealant last that long? It does not rely on cheap polymers and instead creates a permanent seal.
How to Start Your Floor Restoration Journey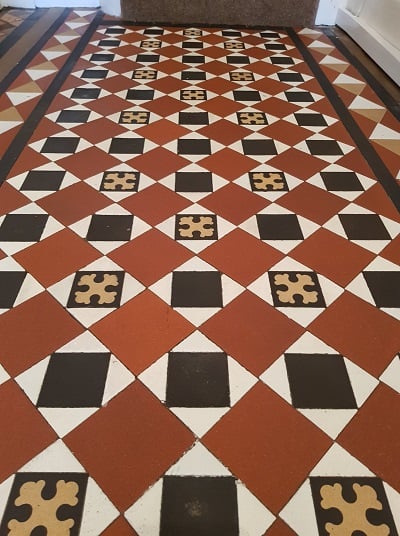 sTAGE 1
Contact Steven with photos of your tile flooring, size of area and location. A personalised pricing document will be emailed to you.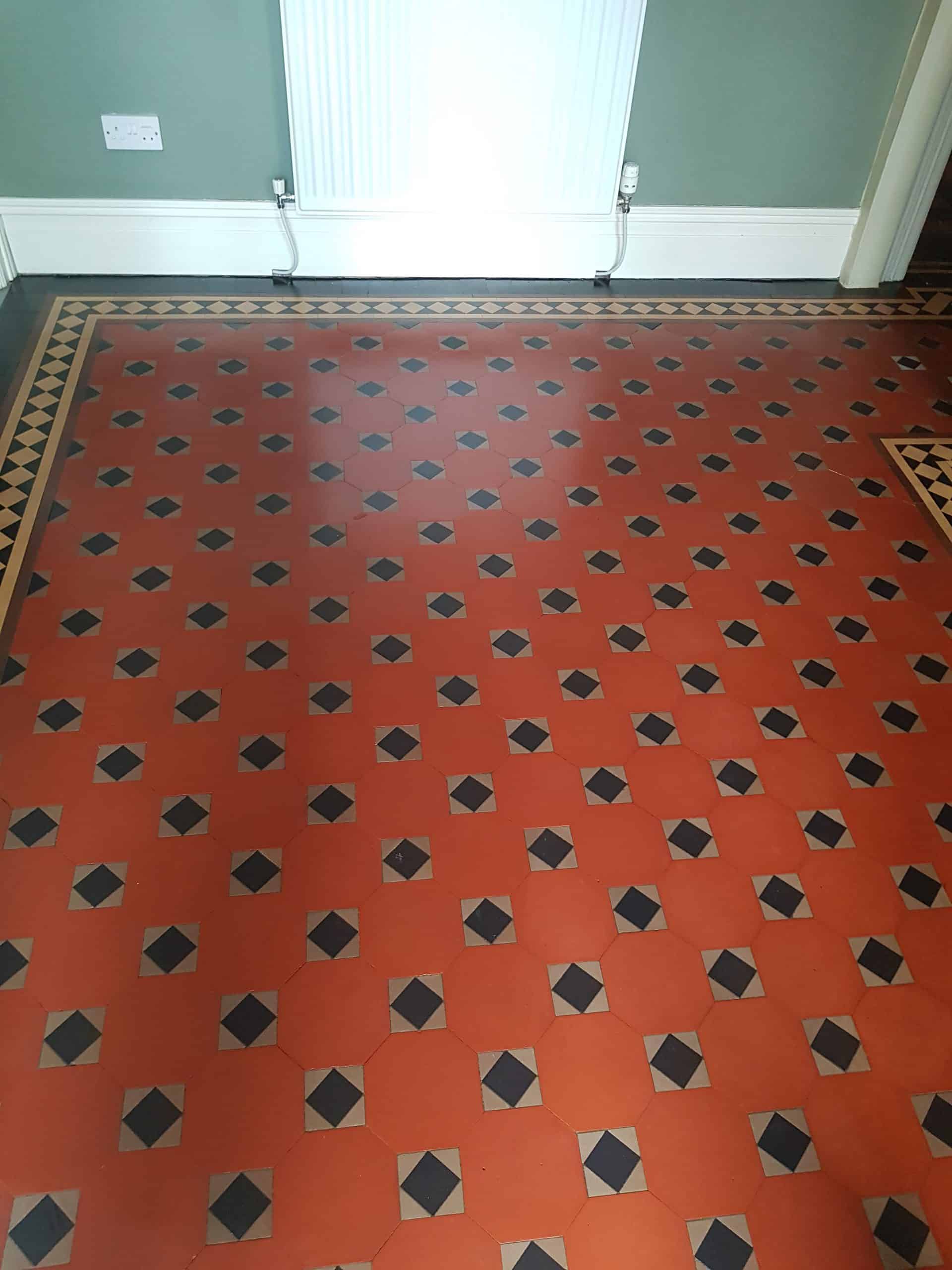 Stage 2
Steven will visit your property to discuss the project and to survey the flooring. This will give you a chance to ask questions and find out more.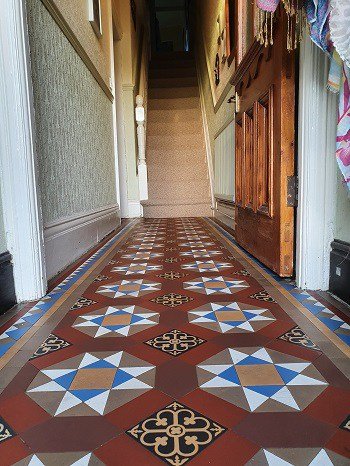 Stage 3
Steven will carry out the restoration process on the tile floor. This will include sealing the tiles with Dry Treat. This advanced sealant will last up to 20 years.
A fabulous firm to deal with. Steven certainly knows his stuff and keeps you informed of dates and times, great communication and very professional, he answered any questions I had. Our floor is amazing, the colours now 'pop' and have certainly enhanced our hallway. I have no hesitation at recommending this amazing firm if you are looking to refurb your floors. Thanks again Steven. 😊
I would thoroughly recommend this company. From start to finish Steven was friendly and professional, my floor looks amazing! 110 year old floor with ingrained varnish paint and dirt, looks like it would have done when first put down. Don't hesitate, it is really worth having your floor renovated.
Steven has done some sterling work on our tiled floor and is currently sanding our 117 year old wooden floor. Top lad and a grafter too!
Hire Squirrel so you can leave a brilliant review of the service recieved.
Do you want your worktops and Floors to shine Again?
If you would like Steven to get in touch about your project, please fill in the short form below.