Questions About Tile and Stone Floor Cleaning
Tiles are an extremely good choice for flooring in your home. Regardless of them being ceramic, porcelain or natural stone, they remain a firm favourite with homeowners. As a floorcare business, I come across various problems that homeowners have when attempting to maintain the flooring. In this article, I'll explore some of these issues and give you honest advice.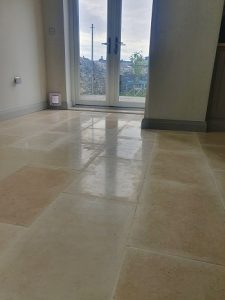 How To Clean My Tile Floor?
It does not matter what kind of floor tile you have. If you spill something, let us say cooking oil, you do not want it getting comfortable on the floor. The longer the spillage remains the higher chance it will penetrate the sealer, then the stone which will leave a stain. This may not then be possible to remove with household cleaners.
The best route is to mop up spills with something absorbent like paper towels. We call this a poultice and it acts to draw out the spillage from the tile.
For general cleaning of the floor tiles, I always recommend a PH neutral cleaner, such as PSRP PINK pH Neutral Tile and Stone Cleaner. Supermarket products such as Flash are not the best for a GOOD reason. Over time the product can destroy the sealant that is protecting your floor tiles. It does this as it is not PH neutral. In fact, the Flash cleaner is generally around 10.3 on the PH scale. This makes it more alkaline than neutral on the PH scale. The sealant won't be destroyed at first but repeated usage will break down the sealant in your floor tile.
There is no reason to not use a PH neutral cleaner. In fact, even water is better than products such as Flash.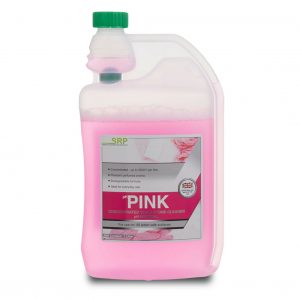 Can I Use A Steam Mop?
The answer is simply no. Do not use a steam mop on your floor tiles. Steam mops can get as hot as 150 degrees Celcius. I would estimate that after a few weeks of regular usage the sealant in your floor tiles is destroyed by the heat. If you have grout lines all it does is push the dirt straight into them. Over time the grout lines get dirty and stained as the sealant has long been killed by the steam.
Take that steam mop and toss it in the bin.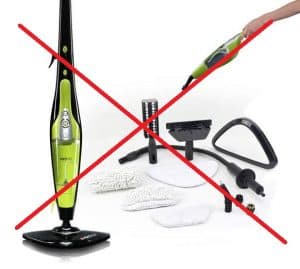 Should I use a stringy or microfiber mop?
I would recommend a microfiber mop. The physical design of a microfiber mop pad means it is antibacterial. One of the easiest ways to maintain your tile floor is to dry mop it. The mop will pick up dust which only dulls your floor.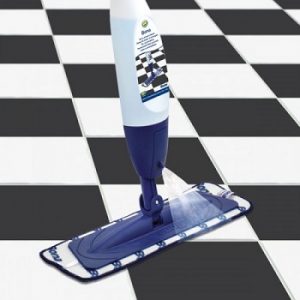 My Floor Is Not Clean?
If your tile floor is still not clean there are potential reasons. Grout haze could be an issue. The floor will look clean when wet but once dried looks dirty/dusty again. This issue can be solved so please get in touch.
Another potential cause is the cleaning residue. This is where a cleaning product has been used incorrectly. Too much of the product has been used and not rinsed away correctly. This can cause the floor to become dirty very quickly. If you have a glossy floor then you will see streaks on it. This again is fixable so get in touch with me.
Is More Help Available?
Yes, if you get in touch I am happy to discuss issues you are having. I am happy to provide advice on solving the tile and stone floor problems you are having. Many of the possible issues can be solved with an intensive machine clean using professional cleaning solutions. Sealing your tile or stone floor helps long term with maintenance.
If you need professional help then see our tile and stone floor cleaning page