Can your wooden worktop be restored?
Worktop restoration is the best way to save you replacing your kitchen worktops.  Treated correctly and with a little care wooden worktops will likely outlast the rest of the kitchen.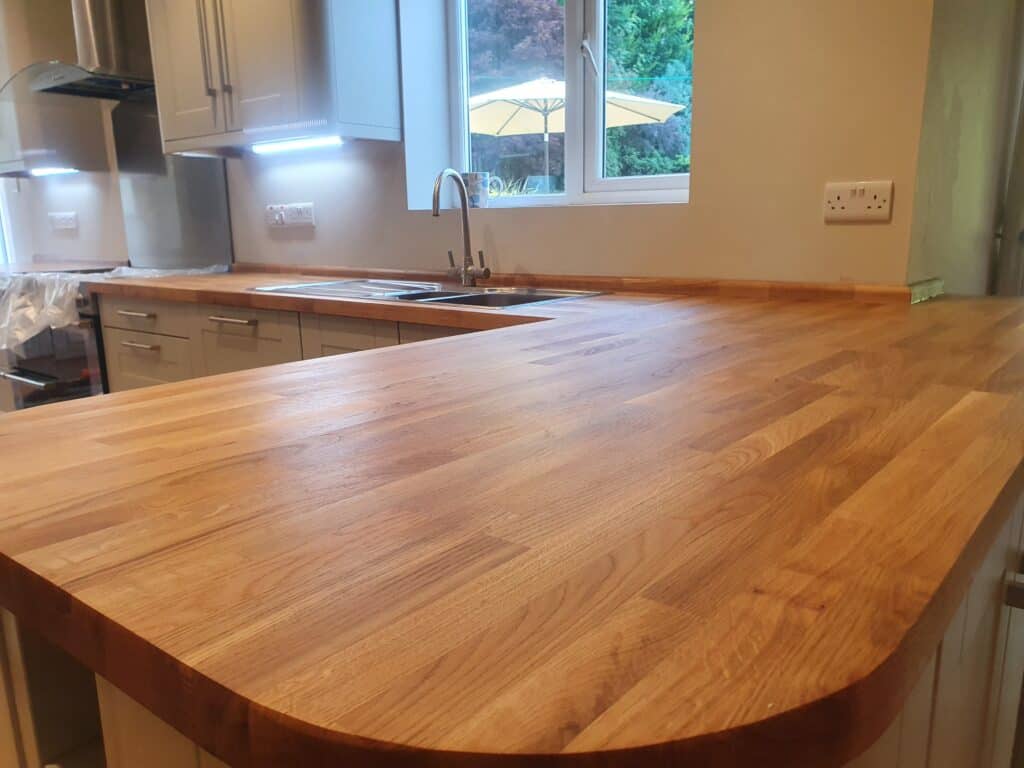 Take a look at this previous worktop project
As you can see from above your wooden worktops can be restored back to looking as good as new.  99.99% of the time all damage is removed.  On some occasions old water damage that been allowed to soak in over and over can cause damage that is too deep to remove.  I favour Magic Oil 2K as the finishing product.  This is an advanced penetrating product that cures fully in just 12 hours.  For most projects this means the client can the kitchen back to normal the following morning after my visit.
This product is an advanced penetrating 2K product.  The 2K equals 2 parts.  Part B allows the product to cure in just 12 hours (fastest time for any oil product).  It also helps to create a highly water and chemical resistant finish.
It is also solvent free and almost V.O.C free with just 5g per 1000g of product.  This means no headaches or solvent smells in your home compared to traditional hardwax oils.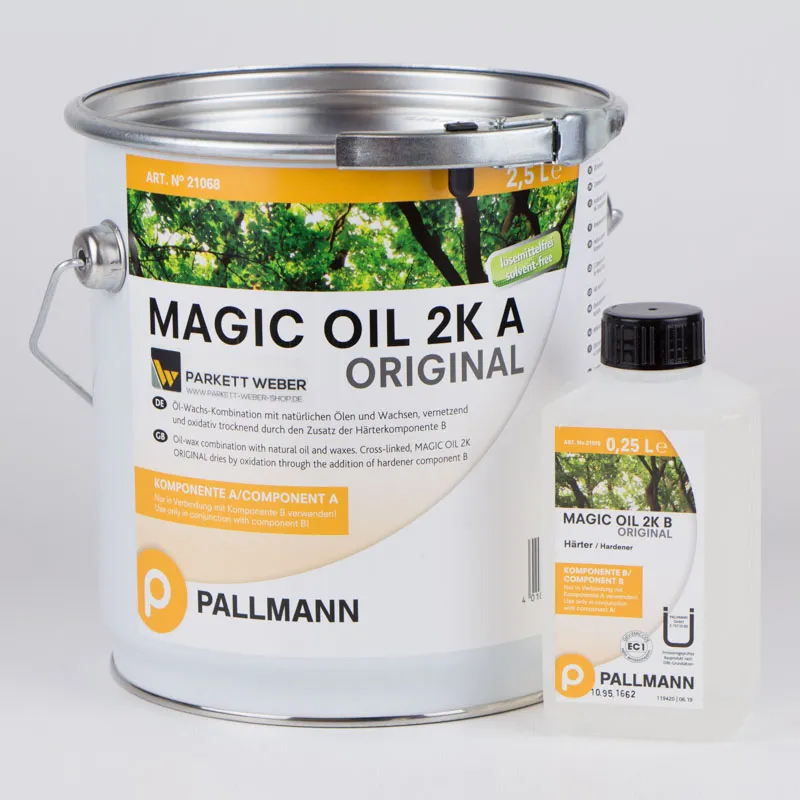 Ready To Get Your Worktop Sanding Estimate?
Get in touch with Steven today
Most frequent questions and answers